Fastweb è partner del Premio Innovazione Amica dell'Ambiente 2019 per la sezione Smart Cities and Communities. Oggi al Politecnico di Milano l'azienda ha premiato il progetto Ecobubbles (ecobubble.it).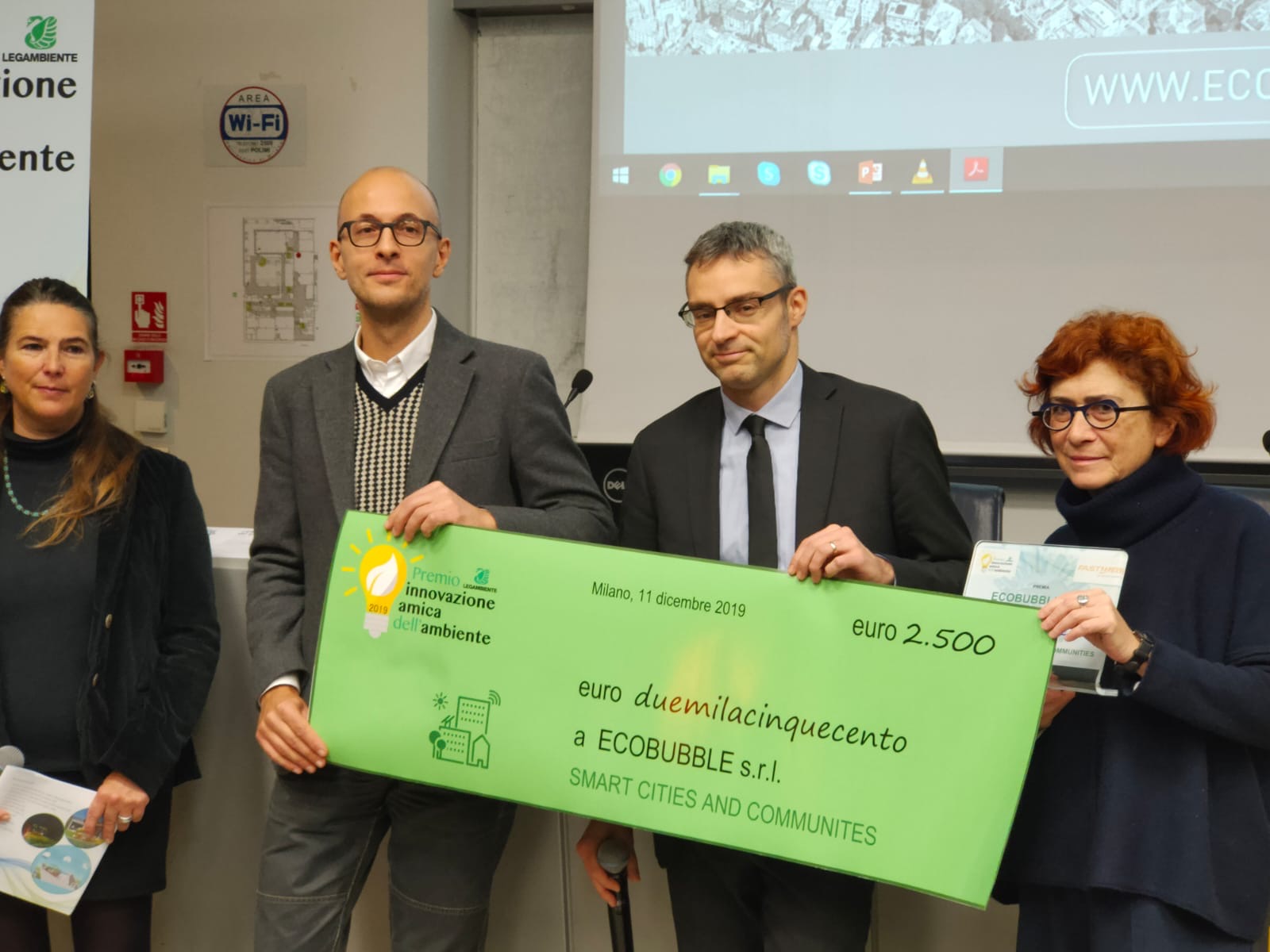 Il Premio di Legambiente è un riconoscimento annuale destinato a tutte quelle innovazioni di prodotto, di processo, di servizio, tecnologiche, gestionali e sociali, che dimostrano di contribuire a significative riduzioni degli impatti ambientali, a considerevoli rafforzamenti della resilienza agli effetti del cambiamento climatico e che si segnalano per originalità, replicabilità e potenzialità di sviluppo. Fastweb ha deciso di sostenere il Premio Innovazione perché è impegnata a sostenere le innovazioni che, grazie al digitale, aiutano a ridurre l'impatto sull'ambiente e il cambiamento climatico.
Il progetto Ecobubbles è stato designato vincitore per la sezione Smart Cities and Communities da una giuria formata da Legambiente, docenti di diverse Università milanesi, e da rappresentati dei gruppi Innovazione e Corporate social responsibility di Fastweb.
Ecobubble è un nuovo modo di progettare aree verdi (giardini urbani, coperture verdi pensili, terreni agricoli ecc.) orientato ad ottimizzare la gestione del verde e ridurre gli inquinanti locali. Le Ecobolle sfruttano la Phytoremediation (scienza che utilizza le piante per bonificare l'ambiente) e ne migliorano l'efficienza abbinandola ai parametri specifici del luogo.
Il progetto è stato scelto per l'importante impatto ambientale dovuto al connubio tra domotica ed efficientamento delle risorse idriche e per la riduzioni degli inquinanti in atmosfera. L'integrazione dell'intelligenza artificiale alla gestione delle aree verdi può fornire una risposta forte alle innumerevoli problematiche legate alle nostre città.